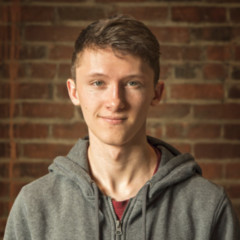 Zak Katara
3D Generalist at Hybrid Medical Animation
Minneapolis, United States
About
I am a look development artist and 3D generalist at Hybrid Medical Animation. Most of my specialty resides in look development, lighting, rendering, and post production, although I have interest and experience in all aspects of 3D.
I have a very strong passion for proceduralism, abstract art, concept art, and learning more about the software I use.
My primary 3D software is Houdini and Maya + Redshift.
Skills
Lighting
Industrial Design
3D Animation
3D Modeling
Texturing
Drawing
Graphic Design
Photo-manipulation
Compositing
2d
Concept Art
Software proficiency

Cinema 4D

Redshift

Fusion 360

ZBrush

Substance 3D Designer

Substance 3D Painter

Photoshop

After Effects

Houdini
Marvelous Designer

Blender
Experience
As a 3D Generalist and Look Development artist I handled the lighting, material work, scene setup, and post production on animations and illustrations